Mindful Destinations
Events site with integrated e-commerce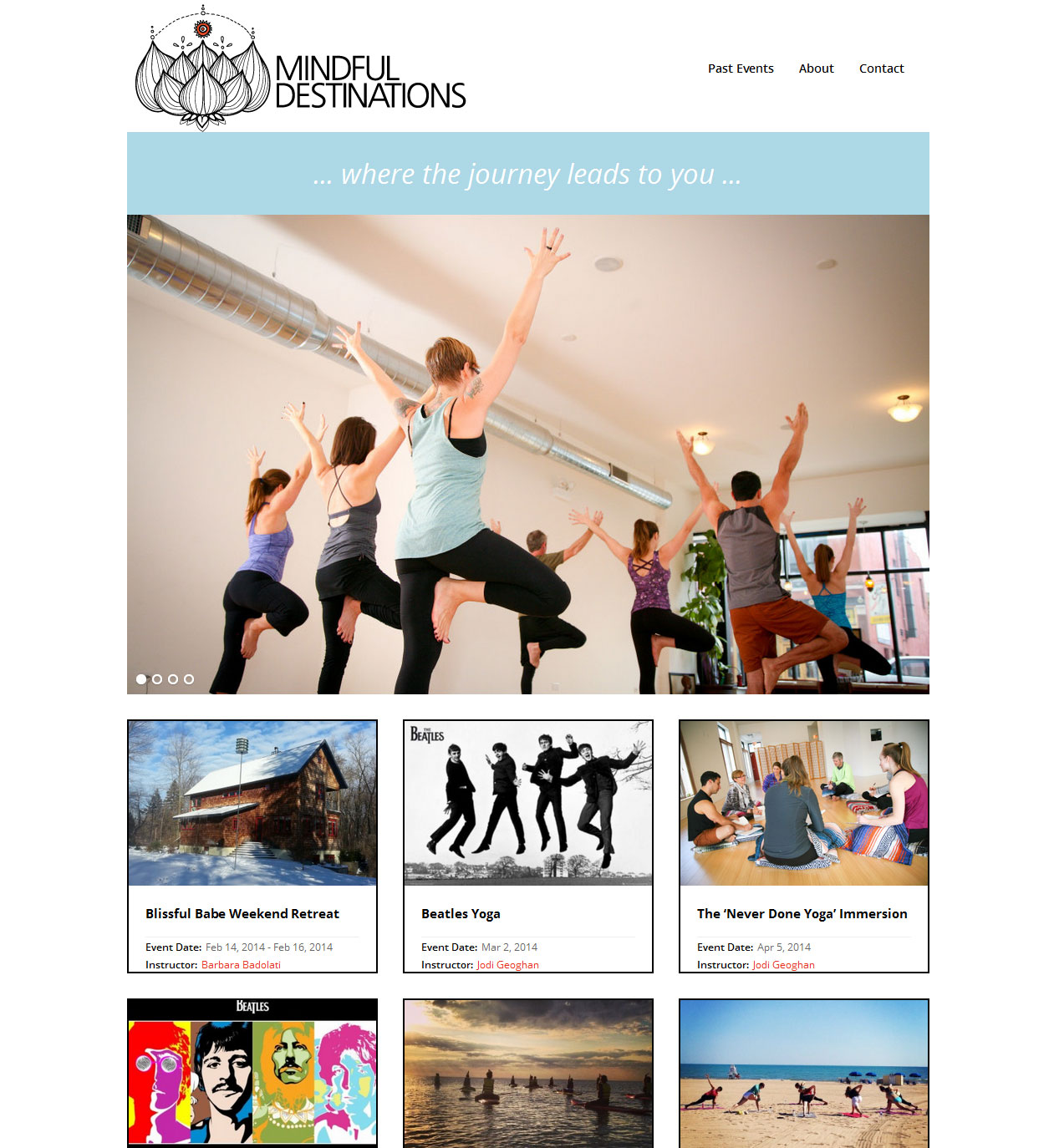 NOTE: The live site has been re-designed, since it's original creation by us
Mindful Destinations is a bit of a unique site. It combines an events (date) driven architecture with an integrated shopping cart system, nicely displayed in a contemporary grid layout.
From a visitor's perspective, Mindful Destinations is designed with emphasis on visuals. Content is kept to a minimum while pictures of locations and previous groups take the forefront. Purchase buttons are big, maps are graphical, and even the cart shows different images for different "variables" off the purchase. In Mindful Destination's case, different rooms are shown when different sleeping options are chosen.
The beauty of the Mindful Destinations site is really under the hood, though. As a business owner, you want to keep your processes automated and your costs low. This site is designed to be completed maintained by the owner. Jodi adds all the events herself using simple graphical interfaces. The site automates the display of events based on whether they occur in the future or occurred in the past (home page or Past Events page). The cart software keeps track of how many rooms and beds are still available on each retreat, preventing double-booking and allowing Jodi to focus on the business, not counting inventory. The e-commerce integration allows for Paypal purchases and direct credit card purchases. A customer pays: the money goes into Jodi's account. That's simple.